Released April 27, 1996 at Saturne Party '96
ranked #6 in the Demo-Competition

837 kb


Vertigo was released at the Saturne Party 1996 held in Chelles, some 16km away from Paris, France. Seemed that we were the only foreigners there except some spanish PC-freax. The demo went 6th rank in the Amiga Demo Competition.


| | |
| --- | --- |
| Main Coding, flOOve | Bartman |
| Bumpmapped glowing string, intro fader, infinity feedback, sphere mapper | Spin |
| Music, Design, Image Processing, Textures, Objects | Pink |
| 'Abyss'- and 'Vertigo'-Logos | Cyclone |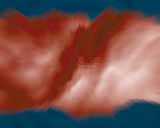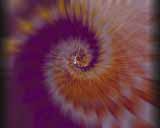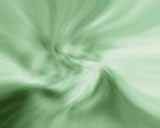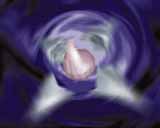 [1] - Bumpmapped glowing string
[2] - Infinity feedback
[3] - Sphere mapper
[4] - Twin env-mapping


Browse the gallery for Vertigo (2 images)


Vertigo was especially designed to fit on a single 880kb disk as we wanted people to spread it and store it on harddisk without wasting megabytes for raytraced animations or useless stuff. As always we didn't manage to finish the demo as we wanted to. We wanted to include more objects, texture- and bump-mapping, but time went by and we decided to release the demo nevertheless despite the missing parts. That's also the reason why it might appear as short (compared to other Saturne Party demo competitors) to you.


Required
Recommended
CPU
68020/14MHz
68030/50MHz
Memory
2MB Chip + 2MB Fast
--
Chipset
AGA
--
HD
1MB
--
Crashes
68060


1 entry
"...most french attenders were utterly suprised when Vertigo by Abyss, which was without doubt the best production of the whole party, was only ranked at the 6th place with a miserable amount of 100 votes; 3 times less than the winning entry...", ROM #7, <no email>