AmigaOS [a>z]

Demo
Dove
Drugstore
Extra Life
High Anxiety feat. WinQube
Pulstar
Vertigo
Warp 69
Wildlife

Intro
1.9.9.5
Abyss in Wonderland
Artcore
As Time Goes By...
Blub!
Cruisin'
Damn!-Remix
Diskobox
Extra
Family Business
Indifference
Little flOOve
Return of the Space Cowboys
SPAM
Sym'bol
Tribute - The REAL Oldsk00l!
Voll krass

Musicdisk
DisIsSid
Diznee Land
DOS4GW.EXE
Klub Diznee
Orange 8
Think Pink

Slideshow
Pixel Storm

Diskmag
Swap^Dance Charts

Game
A-Type
Rise of the Rabbits
Rise of the Rabbits 2
Tron '95





Released April 12, 1998 at Mekka + Symposium '98
ranked #2 in the Demo-Competition

2026 kb


Extra Life (not Extra Lite, like the MS-organizers thought) has been released at Mekka & Symposium 98 in Fallingbostel, Germany.
It ranked #2 at the Amiga demo competition.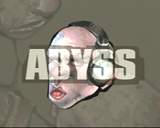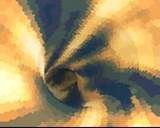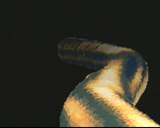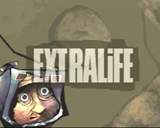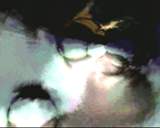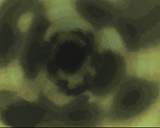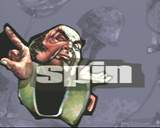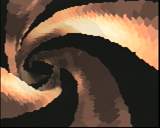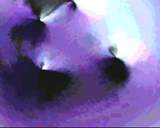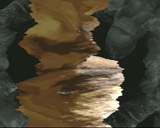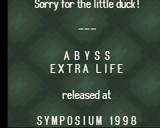 [1] - Title Screen (Abyss)
[2] - This is some kind of voxel tunnel... looks extremely cool
[3] - Now the tunnel from outside 8-)
[4] - Title Screen (Extra Life)
[5] - Some cool blobby convolves..
[6] - A convolve tunnel
[7] - Credits part
[8] - The tunnel again but with holes
[9] - Again a cool convolve
[10] - You remember the bumpmapped glowing string from Vertigo? Here it is with lightsourcing!
[11] - The Endpart (Abyss generic upward-scroller) with a nice background effect


Extra Life is 100% vector-free! It features some very cool effects like a voxel-like tunnel, blobby convolves, a lightsourced bumpmapped glowing string, a top-down view of some voxel-scape (no screenshot, looks really cool in motion). Cyclone did the fabulous design graphics... It has music by Muffler/Haujobb... you probably know his style!


| | | |
| --- | --- | --- |
| | Required | Recommended |
| CPU | 68020/14MHz | 68030/50MHz |
| Memory | 2MB Chip + 4MB Fast | -- |
| Chipset | AGA | -- |
| HD | 2MB | -- |


5 entries

"Extra Life is the greatest Amiga Demo I have ever seen! Cool effects and a groovy music! Abyss rlz!", Sandro Zanello, sandro.zanello@gmail.com, 2006-07-22 23:42:58

"...plz more stuff 4 "AMIGA PPC". AMIGA still rules!. great work guys respect!", Mongo, Mongo@Coldfire.com, 2003-05-20 13:35:35"ExtraLife is echt ne geile Production... besonders das Design is gut :)", DaFreak/Vortex+RNO, <no email>, 2001-04-26 00:31:25"Ich auch.", Spin, PhilippGraf@web.de, 2001-04-12 17:31:04"des demo find i toll", barto, barto@ficken.de, 1999-01-17 20:58:30