Released April 12, 1998 at Mekka + Symposium '98
ranked #3 in the 40k-Competition

40 kb


Tribute was released at Mekka&Symposium 1998 in Fallingbostel, Germany. It came #3 in the Amiga 40k intro-competition.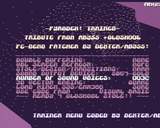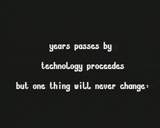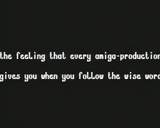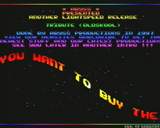 [1] - Trainer menu (see 'Mintros' for seperate description/download)
[2] - Some very cool lyrics...
[3] - ...containing famous Amiga demo names etc...
[4] - The most legendary Skid Row cracktro by Dan/Anarchy... Now works on 68030, but not on 68060 :-(


Dexter wanted to make a tribute to all cool oldsk00l Amiga-demos, so he decided to take his trainer menu, put some anti-PC options in it (how many voices? which soundchip? double buffering?) that is auto-selecting... and then he gives you some very cool and funny lyrics with famous demo names in it... while you listen to cool Pink AHX-musics... Finally, a ripped off part: The world-famous Skid Row cracktro by Dan/Anarchy with modified scroller-texts... The endpart doesn't work on 68060...


Required
Recommended
CPU
68020/14MHz
--
Memory
2MB Chip, ??
--
Chipset
??
--
HD
--
40kB
Crashes
68060: Endpart crashes


1 entry
"the intro just works fine on 060 if you use noaga or a similar program.", noname, noname@haujobb.de, 2001-10-25 00:44:07