Released January 1995

696 kb


Drugstore is Abyss' last non-AGA production. Started some years ago, the demo was never finished as some members always got some suggestions for improvement and critics so it was finally released some two months after The Party 1995.


| | |
| --- | --- |
| Code | Moon |
| Graphics | Toxic, Jumping Pixel |
| Music | Neurodancer |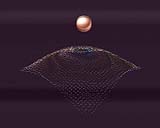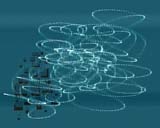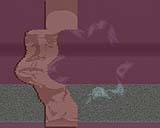 [1] - Ball bouncing on dot scape
[2] - Lotsa sine-dots moving
[3] - Rotating/Zooming/Morphing-Flower-Scroller


Browse the gallery for Drugstore (2 images)


Drugstore is the last Abyss non-AGA trackmo that runs on a plain A500 with a 512kb memory expansion, but it also features a harddisk-installer on the second disk which allows you to run the demo off from harddisk on a plain A1200 with 2mb of chip memory. The effects include dot scapes and circle scroller, trash vectors and all kinds of hardware gimmicks possible only on
Amiga computers. Due to the long development time (some 2-3 years) the demo is fully running even on 68030 CPUs although it was mainly designed for A500. I think the effects can easily compete with Sanity's Arte demo. If you want some high quality production for your old - full of dust - Amiga 500, don't hestitate to leech this one which unpacks on two disks. The transitions are brilliant.


Required
Recommended
CPU
68000/7MHz
--
Memory
512kB Chip + 512kb Exp. OR 1MB Chip
2MB (for HD-Version)
Chipset
OCS
--
HD
--
1.4MB
Crashes
68040


0 entries