Released April 12, 1998 at Mekka + Symposium '98
ranked #3 in the Game-Competition

32 kb


A-Type was released at Mekka&Symposium 98 in Fallingbostel, Germany. It ranked #3 at the 32k-game-compo.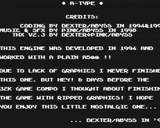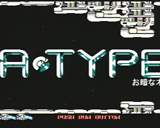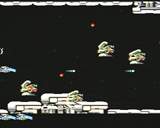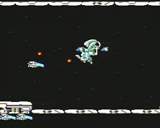 [1] - Credits screen
[2] - Title screen
[3] - In-game
[4] - In-game: The big boss 8-)


Dexter started 1994 to program a shoot-em-up engine for A500... But as he never got decent graphics from Toxic, he discontinued development. A-Type uses this engine and except for the title screen, the whole game would run on Non-AGA machines... The game has been started few days before the party, gfx was ripped from original PCEngine-R-Type.


| | | |
| --- | --- | --- |
| | Required | Recommended |
| CPU | 68020/14MHz | -- |
| Memory | 512kB | -- |
| Chipset | AGA | -- |
| HD | -- | 32kB |


1 entry
"Great game! My compilation of ya 32k games is now complete! My girlfriend like ya RiseOfRabbitsI very...", Mr.Vain of Secretly!, mr.vain@secretly.de, 2000-10-25 23:49:12